Turn your webpage into a sales magnet and get more incoming leads.
If you're reading this, you're probably interested in improvement and you may have invested time and money on your current website.
Despite previous efforts, your web and social media campaigns don't provide the results you hoped for in terms of increased traffic, more conversions to leads and increased revenue. This is probably due to several things, but the most probable is that the buyer cycle has completely changed in recent years for the B2B companies' decision-makers.
The companies that early on understand and adapt its marketing and sales to what we call Inbound Marketing have a much higher lead generation than its competitors.
Inbound Marketing is so much more than just marketing
It´s a methodology and a philosophy. It's about to give to get, which we just love to do here at Marketinghouse.
But it is indeed a strategy and methodology that really works to get more leads and help leads in every step of their buying process, from strangers to prospects, customers and promotors.
(C: Hubspot)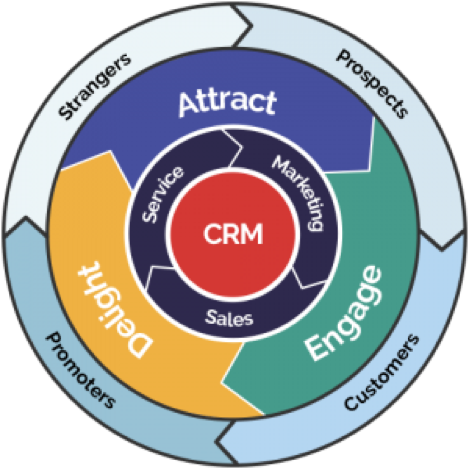 If you want to know more about Inbound Marketing we have just the Guide for you. Download it for free and you have taken the first step into the wonderful world of Inbound Marketing.