What is Inbound Recruiting?
Inbound Recruiting is a term used to describe how the newest marketing methodologies Inbound Marketing are used in the world of recruiting and Talent Acquisition
With Inbound Recruiting we help your company to apply the Inbound Marketing strategy-techniques for drawing customers to products and services via recruiting content marketing, social media marketing, and search engine optimization.
The goal of a Inbound Recruiting strategy is to engage qualified candidates and convert them into job applicants to expand talent pools.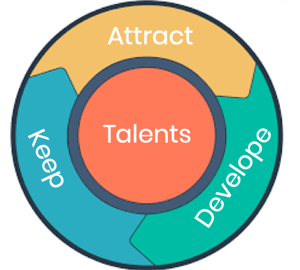 For companies who use Hubspot as an Inbound Marketing tool we as a Certified Hubspot Partner will help your HR to use Hubspot for Inbound Recruiting strategies as well as tactics. You can use the same platform!
Want to know more about how you can implement this in your compamy talk to one of our experts in Inbound Recruiting here.